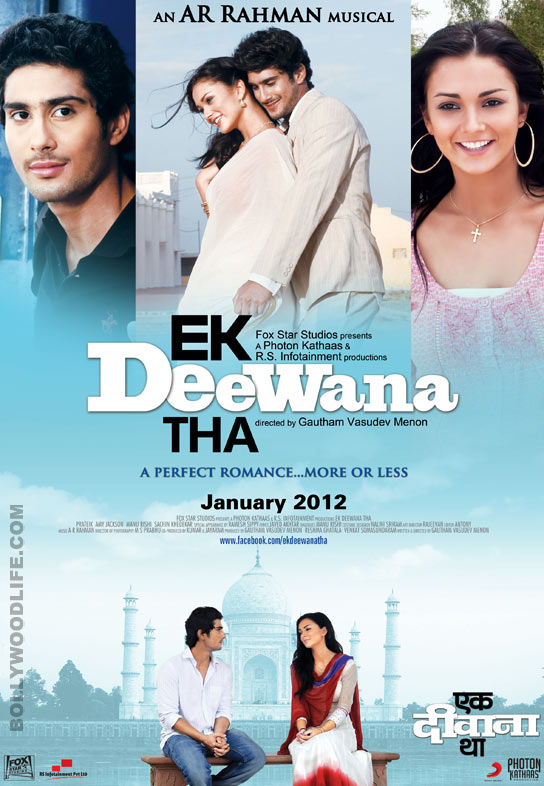 I am not back. I just stumbled upon my own blog, seen how good the stats looks when I am not posting so I thought that I'll maybe ruin them by posting a lil' post about something important to me :)
5 reason why I won't like EDT as much as love VTV (yeah I know, that comparing thing is bad but who cares?):
none will make think that Amy, that is not really Indian (guess it's quite an achievment - to be less Indian than Katrina [just a joke, do not get me wrong]; Kat used to live in my hometown, I bet you didn't knew that), will emote and do all right stuff to portray a Jessie that would be a beliveable character. Nah. Not only she will be dubbed (OK, I am used to it after these years of wathing SI flicks) but come on, she was good in Madrasapattinam cause she could more or less relate to that character - English woman etc. But now? I don't believe in her acting potential, I have that startegy of dissmissing misses wold. Just because, deal with it.
Soundtrack. Javed Akhtar ruined the lyrics. TOTALLY.
I am not writing this all cause my perfect cast for the ramake was Trisha and Ranbir Kapoor but... this happens when you stumble across an angry fan girl. That is me, Lou.
Agra? WTF?
Title. I wanted this to be entitled Kaise Mujhe Tum Mil Gayi

, or something as romantic. But this? Nah.

BONUS - another ending. So the question is: will they ruin it or not? As YMC was ruined, maybe this time Jessie will commit a suicide? Cause is there any option, apart for being and not being together? One must die. Or something.
Sorry for this weird post. I am bit out of blogging these days :) Hope to write something new soon!