As seen
here
:) And yes, I am sorry for this whole hiatus thing! But once I'll pass all my exams in May, I'll be back in my blogging shape.
Guys, I really do not understand the idea of Valentines. I know someone who said nice thing about them, I think it's worth sharing. As in Poland St Valentine's Day is widely known as The Day of People Who Just Recently Felt in Love, then why we should bother? It should be rather called a Day of People in Love.
1. What is your favorite romantic comedy?
Love Ke Liye Kuch Bhi Karega, which also happens to be a very much underrated movie :) And Ready was great also.
2. What is your favorite romantic drama?
Geethanjali. And of course VTV! And Vaaranam Aayiram too. Gautham Menon is a talented motherfucker who ruined my life movie director who always makes a worth while movies that makes me feel sad for weeks after watching them.t
3. Worst romance film you've seen?
Hm... Lots of them really. I am not in a mood to think about bad movies :P
4. How do you feel about the majority of romantic films being labeled "chick flicks"?
I really do not care about labels.
5. Favorite on-screen couple?
Many! One of them is defenitely Surya and Simran. And Sonali/Mahesh. And Andy/Diganth. And Trisha/Arya.
6. Favorite off-screen couple?
Sonali Bendre and Goldie Behl ;)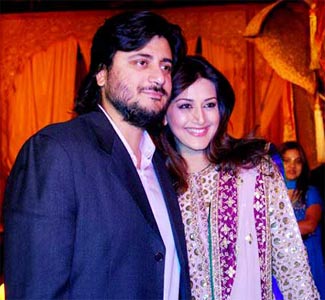 7. Best kiss in a movie?
Again VTV. It's very sweet, you can see the charaters bursting with happiness. Also in the Omana Penne songs the kisses are pretty adorable ;) [gifs credit goes to
Reminii
]
8. Favorite romantic scene?
9. Who are 2 film characters you wished had gotten together, but never did?
Rohit and Aman in KHNH! Come on!
10. Two actors you think would have great chemistry, but have never done a film together?
Venkatesh and Sonali Bendre. They both were ment to shot a movie with Karunakaran but it Sonali opted out of the project. Buuu.
11. Favorite romantic song in a film (doesn't have to be from a musical)?
BTW I loooooved (as much I dislike Bunny) how Allu Arjun sang it for his wife Sneha! Awww.
12. Best score from a romance film?
13. Most romantic film quote?
YE?! in Geethanjali. Hey, don't expect me to be serious :P
14. A film you'd recommend to watch on Valentine's Day?
Well, you can watch everything, even Arundhati ;)